Once Upon a Time Nursery School
Fiona Carruthers established Once Upon a Time Nursery School at Wesley Methodist Church in September 2006 and acquired Woodrose Nursery on Woodbourne Avenue in June 2013. The Nurseries are now known as Once Upon a Time, Chapter One, and Once Upon a Time, Chapter Two.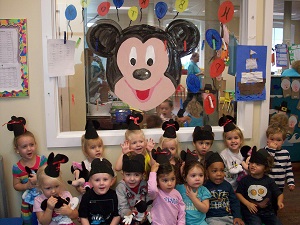 We are a high quality Nursery School providing all year round, 8.00 am – 5.30 pm, guidance for your child. You will be confident leaving your child in our secure and stimulating environment. We ensure your child will be given every opportunity to develop to their full potential.
We encourage parental involvement so we can work in partnership and fulfill your child's needs. Our door is always open, where you will witness happy children, having fun and learning.
Due to the structural differences in the premises there are some minor differences in the nurseries but we will endeavor to deliver the same program.
Chapter One
Established in 2006 Chapter One has developed into an Educational Facility with compassionate, friendly and productive staff. Parents are comfortable leaving their child and are assured they will be receiving an excellent education. Children who attend Chapter One move on to their next Chapter confident, assertive and knowledgeable children, prepared to take on new challenges. Chapter One is among the best Nurseries on the Island.
Chapter Two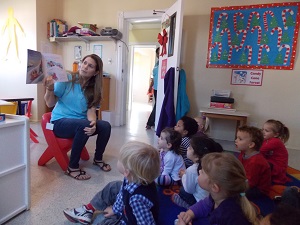 Chapter Two maintained the previous staff and introduced new staff. Fiona Carruthers is implementing changes to move the facility from a Day Care provider to an Educational Facility. Whilst the former nursery had a good reputation we are improving classroom resources and educational materials. Chapter Two has a Parents Association who make a valuable contribution to the Nursery.
Please browse our site to find out more and envisage your child's future with us.